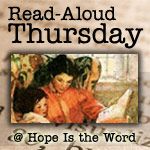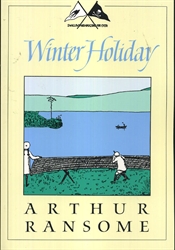 Book Description:
The fourth book in Arthur Ransome's classic series for children, Winter Holiday, takes intrepid explorers John, Susan, Titty, and Roger Walker, and fearsome Amazon pirates Nancy and Peggy Blackett to the North Pole. Joined by budding novelist Dorothea Callum and her scientist brother Dick, the children plan an "Arctic" expedition. But unforeseen events separate the travelers and disaster nearly strikes in the exciting climax of their race to the Pole.
My thoughts:
We've been reading through the
Swallows & Amazons Series
and after three books of sailing adventures find the Swallows and Amazons enjoying their winter holiday. Of course, being winter it does make it difficult to sail, so what happens to this group of adventurous children?
In
Winter Holiday
by Arthur Ransome the Swallows are visiting Holly Howe and the Amazons are at Beckfoot for their winter holiday. While there they meet up with Dick and Dorothea, or the D's, who are visiting also. Dick and Dorothea soon join in the fun and soon they are sending messages, learning Morse code and semaphore, building an igloo, and planning an expedition to the North Pole. With their holiday soon to end things are looking bleak for a North Pole expedition due to the lack of cold weather when Captain Nancy comes down with the mumps.
Thus begins a whole new set of adventures for the Swallows and Amazons and the D's, since none of them can return to school until their quarantine is over. With the arrival of cold weather the lake and river freezes and the planning for a North Pole Expedition is in full force. Also, to add into the fun is the finding of the key to Captain Flint's houseboat which they soon command for their own purposes.
Right before the expedition is due to start there is a mix-up in signals and soon the D's head out to the North Pole and right into a snow storm. The Swallows and Amazons start a relief expedition to search for the D's and soon they are experiencing another exciting adventure.
At first when we started
Winter Holiday
we were all a little unsure of what was going to happen since they couldn't do any sailing. Thankfully we didn't have anything to fear due to all the adventures that the Swallows and Amazons experience even in the middle of the winter. One of my favorite things I enjoy about these books is the awesome imaginations that these kids have. Again, this one was a big hit and highly recommended! We are now off to read new adventures in
Coot Club
.
Other Swallows and Amazons books we've read so far:
Hope is the Word
.