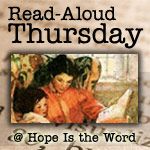 At the end of "Five Children and It" the five children promised not to ask the Psammead for another wish as long as they lived, but expressed a half wish to see it again some time. They find 'it' again in a pet shop in Camden Town, and their magic adventures start over again. 'It' leads them to a magic amulet - half of it actually - which they use it to try and find the other half. It takes them back to ancient Egypt and Babylon. The Queen of Babylon visits them in London, bringing all her ancient customs with her - which is awkward. They visit the lost continent of Atlantis. They see Julius Caesar in the flesh, but none of these adventures run smoothly, and if they forget the 'word of power' or lose the amulet, what would happen to them?
My thoughts:
The Story of the Amulet
by E. Nesbit is the third book in her fantasy series. In this story we meet the four children staying with their former nurse due to their father being sent to cover a war and their mother recovering from an illness. When they rescue the Psammead their adventure begins with a purchase of a half of an amulet. These adventures take them through different time periods of history. Even though the children can't have any requests granted by the Psammead anyone who is by the Psammead and says, "I wish..." does receive their wish and of course the results are kind of wild and usually very funny.
My kids enjoyed this book, though they they liked
Five Children and It
and
The Phoenix and the Carpet
better. I think that may have been due to the fact that the story seemed a little darker. Knowing that Edward Eager was greatly influenced by E. Nesbit, I found many elements in this story used by Mr. Eager. Overall, this was a fun conclusion to E. Nesbit's fantasy series and I know will be talked about in our house for awhile. I highly recommend all three books as a family read aloud.
Read my other reviews:
Five Children and It
The Phoenix and the Carpet
See what others are reading aloud over at
Hope is the Word
.