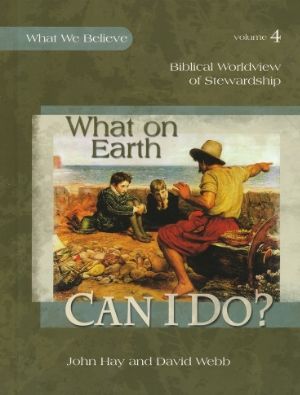 What on Earth Can I Do?
is for grades 1-6 or ages 6-14 and deals with the biblical worldview of stewardship. Students learn what it means to be a "good and faithful servant" (Matthew 25:23). The lessons covers topics such as: You are a part of God's Story, God owns everything, how to be God's steward, putting God before money and possessions, investing your time wisely, living your life for God's purpose, being a manager of God's resources, and preparing for eternity.
Each lesson has a follows a structure. It opens with an introduction of the main topic, states the learning objective which is then followed by a short story which portrays worldview in action. This is followed by "Think About It" questions and vocabulary words. Then there are Bible verses that the student can write in their notebooks. This is followed by a section that talks about a specific godly character trait that should be demonstrated and how the lesson applies to the student's life. After a short printed prayer a parable of Jesus is told in an engaging short story format. This is followed by more questions and the lesson is finished off with adding an addition on to the House of Truth which is introduced in the other What We Believe books. Throughout the lessons are interesting articles that expose the student to new interests, skills, and experiences.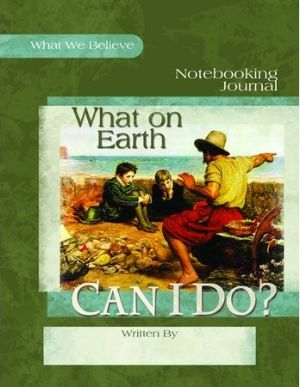 The
Notebooking Journal
gives a suggested daily lesson plans which include the reading and notebook pages. The heart of the journal includes blank note-taking pages, "Think About It" questions, vocabulary "Words to Know", a page to write out your preferred translation of the Bible verse. This is followed by a "Make a Note of It" journaling page where the student can write down their answers for how to apply the lesson to their life. There are also crossword and word search puzzles, mini-books to put together and record important ideas, a page to write or draw a prayer, another page to record praise reports along with several other journaling pages. Lastly their is a list of activities, stories, books, songs, website, and movies that can help enhance each lesson.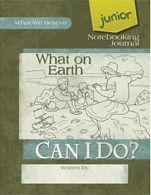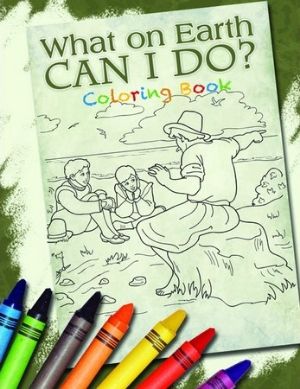 The
Junior Notebooking Journal
is similar to the regular journal, but for age 6-8. It does not include journaling questions as they have included coloring pictures which go along with the stories. The crossword and search word puzzles are easier and printed in a bigger font. The scripture verse has larger lines for writing. The mini-books are the same. A list of resources is also included, but it is catered to younger children. The
coloring book
has over 60 coloring pages that reinforce the lessons that are taught through the book.
I used this with Destini (14) and Chantry (11). We used the beautiful, hardcover
textbook
and the
regular notebook journal
. The
junior journal
was too young for them and neither care to color, so Delani (6) gladly took the
coloring book
for herself.
I read from the textbook aloud and we spent time discussing what we read using the questions from the notebook journal. These were done orally. They did spend time writing out vocabulary words, scriptures, and working the puzzles that are included in the journal.
I think I can truly say that the readings from the textbook were our favorite part of the whole program. Folks, the stories included to help illustrate the worldview concepts are awesome! Throughout each chapter are small vignettes of different people, historical artifacts, paintings, and more that tie in to that particular lesson, yet are extremely fascinating and made it hard to put the book down at times.These lessons also kept my 14 year old's attention and though my 18 year couldn't join us he would have been just as interested.
I found the
notebook journal
hard to use at times and well, too confining. The purpose of the journal is that your student will have their own book when they have finished the course. For certain types of learners this will be right up their alley, but for other types of learners I can easily see this being a nightmare for them (and their mother).
The pages with questions are easy to understand and fill out, though I can see this being a very frustrating for a child who struggles with writing. Many of the pages seemed pointless to me since they required either drawing or more writing. My daughter would just be happy with a blank composition book to answer questions and put in her own notes. That being said I do think the notebook journal is great to have on hand for the resources that are listed in it.
Since we started at the fourth book the "House of Truth" that is presented at the end of four different lessons was a little pointless for us since we hadn't started at the beginning to see it actually being built. This would be one reason to start at the beginning of the series. I just presented the Biblical Truth being taught and I don't think my kids even realized that they had missed anything.
If you use this I do recommend scheduling a nice chunk of time for the reading and notebook activities. This is not a course you are going to breeze through. At first I started following the schedule that is provided in the notebook journal, but eventually gave it up and slowed down and just enjoyed the readings and the discussions that we had.
What On Earth Can I Do?
does a great job of teaching about a Biblical Worldview and our would be a great investment to your homeschool curriculum in more ways than one. Highly recommended!
What on Earth Can I Do?
is available from
Apologia Educational Ministries
:
Textbook
- $39.00
Notebook Journal
- $24.00
Junior Notebook Journal
- $24.00
Coloring book
- $8.00
Social media links for Apologia:
Facebook –
https://www.facebook.com/apologiaworld
Twitter –
https://twitter.com/apologiaworld
Google+ -
https://plus.google.com/105053356034237782125/posts
Pinterest –
http://www.pinterest.com/apologia/