I will admit that I'm a fly my the seat of my skirt kind-of gal. For the first 1 1/2 years of homeschooling, which I only had one student and we used a lot of workbooks, I did our schedule off the top of my head. Of course this finally led to major frustrations, especially for me. One day I realized that the biggest cause of my frustration was that my son didn't know his daily expectations. Well, I quickly ended that by grabbing a spiral and writing his daily goals out. Thus, scheduling became an essential.
The next year I advanced to buying a blank planner (yes, I know the spiral would work, but a planner is more fun) and I also changed our curriculum to
Ambleside Online
. I downloaded a schedule from the AO Yahoo Schedule group and made my plans from there.
When we were going along very nicely I found out I was pregnant with my youngest daughter. THAT threw every schedule out of the window and we floated along for another year. By then my two middle children were of an age to school and I realized that I had to really streamline my schedule and find something that worked for us.
How I schedule now has been tweaked many times over and some elements added over the last 4 years. So here is how my scheduling looks for the year, term, and week.
First off I make a Year-at-a-Glance chart which is divided into three terms.
Ambleside Online
uses this break up so I just go with the flow. The chart is the newest chart to my scheduling process which I started when I had a high school student. My goal is to go back at the end of each term and change things that we may have added or deleted so at the end of the year I have a final record. This is an area I am working on yet. Here is a sample of my daughter's chart:
I then divide our schedule into three 12 week terms. I would love to have all three of my kids' charts done for the year before school happens, but that has yet to happen. This chart helps me write out the daily goals. I keep it in a binder and reference it once or week at least or if I need clarification on a certain point. Here is my daughter's 12 week chart for our current term.
Last but not least is our weekly goals. As I stated before I used planners for my oldest, but realized I needed something different with three students, plus I was having a struggle finding a planner to fit their daily goals. One mom shared on the AO Yahoo Group a planner set up for workboxes. Though we didn't use workboxes I knew it would be perfect for us.
It hit me one day why I liked my new planning pages. They look just like a mini ACE goal chart! (Yep, going back to my roots.) Here is a sample of Destini's weekly chart (please excuse the doodling):
The only difference to this is my high schooler. He does use a planner. My reason for this was so I wouldn't have a bunch of papers to lose and that every year will contained in one planning book. I found
God's Word in Time Scripture Planner
(KJV). I buy the middle school or secondary edition since it is large and gives plenty of room to write in and is perfectly priced at $5.49!
Caleb's planner
Sample page inside
I hope you have enjoyed looking at our essential schedules for our homeschool. Next year my youngest will have her own schedule, I will start ordering planners for Destini, and Caleb won't need one at all.
Coming up tomorrow--Support!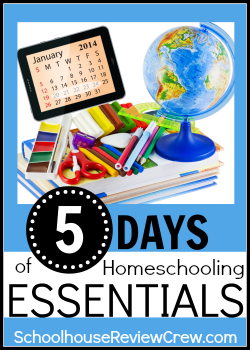 Please stop by the following blogs for more Homeschooling Essentials. Also, head on over to the
Schoolhouse Review Crew
for even more!!
Mary @
Winecup Christian Homeschool
Jenni @
Conversaving
Meghan @
Quiet in the Chaos
Karen @
Tots and Me
Beth @
Weavings
Tawnee @
Adventures in Homeschooling
Karen @
My Harbor Lights
Amy @
Wildflower Ramblings
Kristi @
The Potter's Hand Academy
Tara @
This Sweet Life