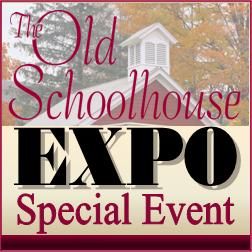 There is still time to get a ticket for the Schoolhouse Expo that is happening this week!
I had a short span of time to stop in for a session and was able to listen to Heidi St. John talk about "Homeschooling for Rookies". Even though I have homeschooled for 10 years I was greatly encouraged and blessed!
You don't want to miss out. Upcoming speakers include Andrew Pudewa, Hal and Melanie Young, Todd Wilson, Dean Butler and more.
To register head on over to the
Schoolhouse Expo
and purchase your
ticket
now for $24 and don't worry if you can't attend every session since you will receive Schoolhouse Expo recordings when the Expo is over.
Disclaimer: This is a promotional post, with admission to the Expo as my reimbursement.