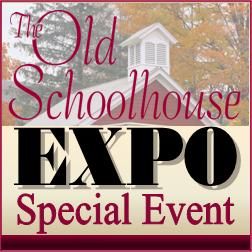 I am looking forward to attending the Schoolhouse Expo Event coming up:
There is an impressive line up of speakers. Here are a few speakers I am looking forward to hearing:
Taming the Techno-Beast – Parenting in the INTERNET Age
Teaching Boys & Other Children Who Would Rather Make Forts All Day
The Art of Reading from Seuss to Socrates: Teaching the Classics at Home
Just Keep A'Goin'… Homeschooling Thru High School
Buy your
ticket
now for only $24.00.
Disclaimer: This is a promotional post, with admission to the Expo as my reimbursement.