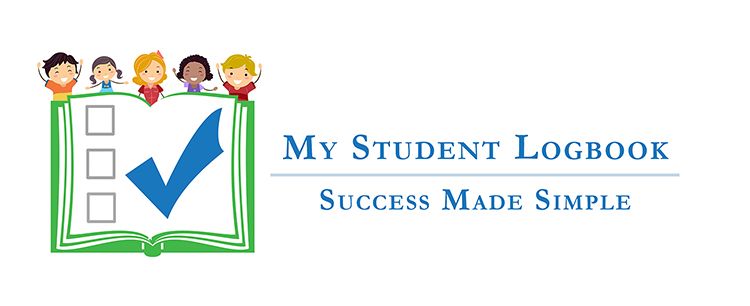 I discovered a few years into our homeschool journey the importance of giving my kids their own personal schedule to work from. I have been using a sheet that I created myself, but in the last few weeks Destini has been using the
2014-2015 School Year Butterfly My Student Logbook
from
My Student Logbook
which we received for review.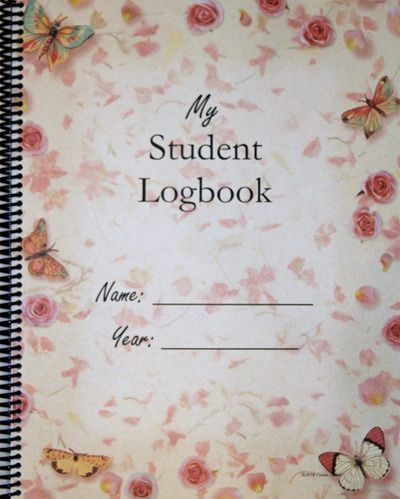 My Student Logbook
offers an automated approach to homeschool management. In other words, it runs itself! My Student Logbook is for 2nd grade and up and comes with 53 pages, a clear plastic cover on the front and a black plastic cover on the back. 9 different cover options are offered.
The My Student Logbook starts with a checklist that is used to create your list of assignments, reading, and/or chores. The checklist is removed from the book and then taped on to the current calendar page. Next to each box on the checklist is a box for the parent to record the time they estimate it will take the student to do that subject. When you have finished the calendar page for the week you turn the page and tuck it under the assignment flap and you now have a fresh page for the week. The same checklist can be used as long as you need. Six checklists pages are included so if your student's assignment lists change you just tape a new page onto the current calendar page. The checklist page may also be copied if needed. (A how-to video
here
.)
The calendar page comes with seven boxes--one for each day of the week and down the left hand side is a space to record notes (this is covered by the assignment sheet). Destini's logbook was dated with each week beginning with Monday and ending with Sunday. The boxes can be used to record the assignment, check off the box, or record time.
At the back of the logbook there are numerous pages for record keeping. They include things like:
"All About Me"
Prayer and Goals
Bible Verses Memorized
Books Read Record of Events, Projects, Field Trips, Presentations, & Activities
Test Records
Year Highlights
You can see that these additional pages would give you a great overview of your year and how great this would be for keeping records for high school students.
Also included in the book is what I would call a "crash course" on creating high school transcripts and how My Student Logbook can help the parent keep track of grades, hours, books read, other activities to create your high school courses. Check out the helpful
videos
that gives clear explanations on how My School Logbook can help with high school record keeping.
As I mentioned earlier, Destini (14) used the
Dated Butterfly My Student Logbook
. Since we received it a little before school started we added things like piano practice and chores. When we started school I listed all of her subjects on the Checklist page and then put the lessons or page numbers in each box. When she was finished she would put an "x" in the box. One thing I noticed that she also created her own key for her symbols she used (ex. x-finished, o-need Dad's help). There was a little room at the end to list a few chores and personal things she is wanting to make into habits.
She took to using this like a fish to water. I this this partly due what we have previously used, BUT the satisfying result of her using My Student Logbook is that she has taken the responsibility to plan out her own work the last few weeks! (Yes, I am doing a happy dance!!) Since I do prefer my high school student's yearly assignments to be recorded in one book this will fit the bill nicely for next year and will help to keep a record of hours, books, and activities for courses that will count for high school this year.
I will admit that I was fairly satisfied with my weekly schedule list I had created for my kids (it worked), but I am very impressed with My Student Logbook, so much so that my son will be getting his own. The biggest reason is that it is all in one book and I am not having to print or copy my sheet off every couple of weeks and then making sure I got them put in their binder when they were finished. It just made record keeping a whole lot easier! I also liked that there was plenty of room for school work, plus any extras that you wanted to include. This also would also be an excellent tool for habit training. Highly recommended!
My Student Logbook offers 3 different calendars:
Northern Hemisphere School Year (August 1-July 31)
Calendar Year (January 1-December 31)
Undated
The
My Student Logbook
offer
9 different covers
for the physical books and are available at
My Student Logbook
for
$15.00
with a $5.00 flat shipping rate. A PDF instant download is also available for the dated calendars and are
$10.00
-Single Use License/
$20.00
-Family Use License.
My Student Logbook on Social Media:
Facebook –
https://www.facebook.com/MyStudentLogbook
You Tube --
https://www.youtube.com/channel/UCMxzpy91vov8a8nDpyp2ihQ