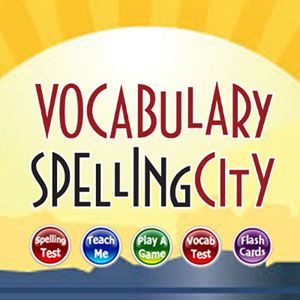 Spelling isn't a favorite topic around here. We are using a spelling program right now with some level of success, but I'm always open to new ideas. Recently I had the opportunity to review
VocabularySpellingCity Premium Membership
which I used with Chantry.
VocabularySpellingCity
offers many activities for free and also a premium year membership that covers up to five members in a family. It works for all grades--K-12th. You may be thinking what makes
Premium Membership
worthwhile, when there are many activities available for free. The
Premium Membership
includes:
Vocabulary and writing activities

Tracking of student activities

Assign different lists to students

Recorded test and activity results

Customizable lessons

Grammar activities

Individual Student Log-ins

Definitions

Premium Games

Helpful Videos

Telephone Support

So much more...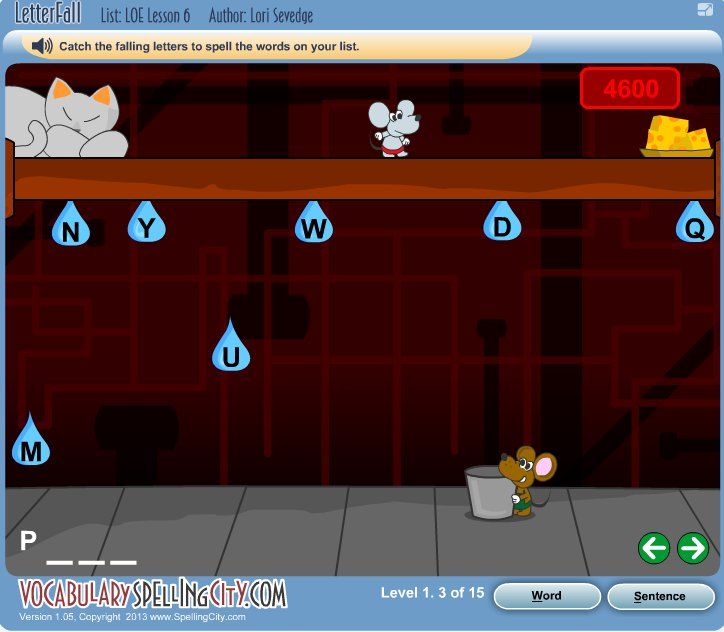 Chantry's game of choice.
I used this with Chantry (11) in several ways. The first way (and the one I always kept coming back to) was to use this to enhance his spelling program he is currently working in. He would do the work in his book and then he would play different games to practice his spelling. At the end of the week he would take the test. Another week I used the assignment feature and assigned the lessons for him to do and another week I used some words I wanted him to practice that didn't go along with what he was doing in spelling. He used the games to practice his spelling and many times used the Test-n-Teach activity before taking the test.
Chantry really enjoyed playing the games, but got really frustrated with doing the test. He doesn't know his keyboard so he was having to a lot of hunting and pecking to find keys. Sometimes he would hit enter before he had had a chance to double check the word.

Though there are so many uses with the
Premium Membership
--vocabulary, grammar, and writing, for myself, I found it hard to navigate at times. Many times it was overwhelming and if I found something once many times I couldn't find it again. (Yes, they do offer helpful videos on this topic, but I didn't know the exact name of the list so it didn't do me any good.)
I think my biggest concern with doing spelling this way was that I noticed Chantry couldn't transfer the spelling he was doing on the computer to a piece of paper. I don't know if he enjoyed the games so much he forgot to learn from them or what the issue was. I also think since he hasn't learned keyboarding yet, this hindered him in the spelling aspect of the program.
That being said I did like that I had access to his records and could see what he had done and go back and look through his tests and find out what words he did have wrong so we could keep working on those. Another goody that I found that I hopefully get to use with Caleb (17) was SAT Vocabulary Cards.
VocabularySpellingCity
Premium Membership has a lot to offer and I think is a great program for kids who learns best using the computer. Plus, it is a great deal--
$29.99
a year covers up to five kids. $29.99 is a great deal for one student and if you have more than one you are getting a bargain!